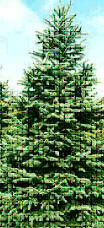 The Refiner's Gift
~ hearts redeemed with love `
Debuting in August 2007, The Refiner's Gift is the fifth and final novel in Sherry Ann Miller's award-winning Gift Series. Now in the editing phase, The Refiner's Gift answers the worrisome question, "What about Tom?" who was accused of a vicious crime in One Last Gift, the first book of the Gift Series. Because Tom Sparkleman has not yet escaped the true consequences of that vicious crime, the story will center on what really happened six years ago. Finally, the terrible truth of that heart-wrenching day will be made manifest. Expect an important shift in the dynamics of the entire Clark/Sparkleman families. The miracles that await Tom and the two clans in The Refiner's Gift will astound everyone!
The Refiner's Gift
Sneak Peek:
Chapter One:
Tom looked across the wagon seat at Morning Sun and gave her a warm smile. She was a sweet Navajo woman in her early fifties, well-rounded with a kind spirit. Morning Sun was more like a mother to Tom than anything else, so much so that he often called her Amá Morning Sun, using the Navajo word for Mother.
Little Matthew sat between them on the wagon seat, holding a bow and arrow with a flexible concave rubber tip, pretending to shoot imaginary bears along the trail to the corrals. They were bringing the ranch hands their lunch on a hot day in late May. Ed was now running so many cattle up in the mountains he'd had to triple the workers. Since Tom enjoyed cooking, he had volunteered to help Morning Sun with the noon and evening meals on the weekends. It gave him time to get to know Matthew better, and to make amends to Morning Sun. Tom wanted to show Morning Sun he had changed and could be a reliable friend to her, if she would let him. So far, his attention had paid off. He and Amá Morning Sun had built a bond together, a son/mother relationship that Tom treasured.
It had been a heavy winter and a cold, wet spring. But, now the air had turned surprisingly hot, and that meant the possibility of flooding in some of the mountain streams that meandered through the Bar M Ranch.
The lunch wagon, tethered to one horse, was just about to cross over the bridge of Little Creek, a small stream that meandered across the ranch, when Tom heard a rumbling noise up the mountainside to his right. As he looked up, he saw a steep wall of muddy water, broken branches and large boulders sweeping down the stream that rarely saw more than a trickle. The flash flood was headed straight for them.
Without thinking twice, Tom yelled to the horse, "HEEYAW!" and whipped at her rump quickly, but he was too late. The gray, roiling water smashed into the right side of the wagon and flipped it over, then swept Tom, Matthew and Morning Sun downstream, and fighting for their lives.
Tom's chest banged against Little Creek's bed, trapped under the pressure of the swift-moving water for what felt an eternity, as he struggled beneath a twelve-foot deep rampage of unforgiving runoff water that seemed determined to end his life once and for all. The internal image of Morning Sun and Matthew forced him to fight with all his strength, and he struggled to reach the surface where he would find fresh air. He felt something strike him across the calves of both legs, but he pushed it away and continued stroking toward the surface. When he finally reached air, he sucked in a big breath, relieved to discover he had survived the flood thus far.
Looking around, he saw Morning Sun trying to swim down Little Creek, toward Matthew, whose little head was bobbing up and down farther downstream. Tom instinctively knew she would give up her own life before she would let her son drown. He also knew that Morning Sun could not swim. Living on a ranch does not provide much opportunity to learn swimming, but thanks to his friend and brother, Hans Clark, Tom had learned to swim well.
Cupping his huge hands into the shape of oar-ends, he used them to paddle his way downstream until he reached Morning Sun, who was screaming and gargling down filthy water all at the same time. Tom lifted her with one arm and stroked toward a thick sycamore tree with the other. "Stay here," he told her. "I'll get Matthew. I promise." He pushed her face first against the tree.
"No, I g-g-go!" she said, trembling.
"I'll save him fer you," Tom reassured her. "Or die tryin', Mornin' Sun. Stay. Matthew will need you alive once I git to him."
Finally, Morning Sun nodded and wrapped her arms around the tree. Tom didn't wait to watch her, he pushed off the sycamore with his feet and, aided by the swift current, turned his body into a powerful rowing machine. Stroke after stroke he followed Matthew's bobbing head downstream. Twice, Matthew's head disappeared for about fifteen seconds, but then it would bob up again, and Matthew's arms would flail about him, like he was trying to swim. This gave Tom hope, and made him swim toward Matthew more swiftly.
Branches tore at Tom's clothes and gouged his skin. Boulders collided with his muscled legs. Yet, Tom only knew of the gashes and slashes when a warm sensation, like blood seeping out, turned cold again from the muddy runoff washing the blood away. Huge rocks bounced off his arms and chest. He felt like all his ribs were broken, but he would not give up. His only role now, even if he lost his own life, was to save the little boy whom he'd learned to love. It wasn't until that very moment Tom realized how very much he did love Matthew; not just because Matthew was his biological son, but because Matthew was such a good, obedient, loveable and innocent child.
"I'm comin', Matthew!" Tom called out. "Keep yer head above water, son! I'll catch up to you! Just keep yer head above water!"
"Uncle Tom!" the child screamed over and over again.
Every time Tom heard it, he celebrated inside. At least Matthew was still struggling, still trying to survive. As long as the boy had fight left in him, he would stay alive. He wondered how much a seven-year old could endure, but knew it may not be enough, and this concern strengthened Tom even more.
He had almost reached Matthew when a boulder that bounced off Tom's left shoulder veered straight into Matthew's path. Matthew tried to swim away. But the boulder hit Matthew chest on, and he slipped beneath the water. . .
* * * * *
Look for the continuing story in August 2007, when
The Refiner's Gift
debuts at the LDS Bookseller's Association Convention.
If you'd like to receive an email notice when
The Refiner's Gift is available at booksellers, please email:
The award-winning Gift Series
You're going to love all five novels in my popular Gift Series. Each book will take you on the individual sojourns of Kayla Dawn Allen and the five men who have influenced her life for good: the Sparkleman boys, Ed, Abbot and Tom, who grew up with Kayla on the Bar M Ranch; and the seafaring Clark twins, Joshua (who loves Kayla more than life itself) and Hans (who is always one step behind in finding his soul-mate). Each novel will plunge you into a miraculous, spine-tingling journey about life, love, heartache and triumphant joy. If you've a thirst for suck-you-in adventure, drama, action and romance, you'll want to read all five novels, which can be read out of sequence without losing continuity. Don't miss a single volume in my award-winning Gift Series:
One Last Gift
Lovely Kayla is rescued from herself, her misguided infatuation with Ed Sparkleman, and even more desperate and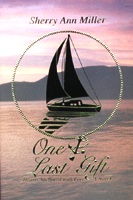 dangerous elements in the remarkable One Last Gift. Kayla's remarkable journey from her sailboat in San Diego to her childhood home high in the Uinta Mountains, finds her facing one obstacle after another, until she finally discovers God's mighty miracles are all around her. At the miraculous and satisfying conclusion, you will be left with the question, "What about Ed?"
One Last Gift placed third in the national Beacons Awards for Published Authors, 2001.
Granite Publishing ISBN# 1-930980-01-9
An Angel's Gift
Ed Sparkleman meets his match when Alyssa drops in on the Bar M Ranch (literally!) and disrupts his life forever. As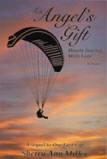 ranch foreman, Ed is responsible for keeping his men in order, but with Alyssa around, all the ranch hands begin to act oddly out of character . . .especially Ed. Is Alyssa truly An Angel's Gift sent straight to him from heaven? If so, what about his brother, Abbot?
An Angel's Gift placed first in the national Write Touch Readers' Awards, 2004; tied for first place in the Beacons Awards for Published Authors, 2004; and placed fourth in the Utah Heart of the West Competition, 2003.
Granite Publishing ISBN# 1-930980-98-1
The Tyee's Gift
Set in the picturesque Pacific Northwest, adventure meets Abbot Sparkleman when he discovers the greatest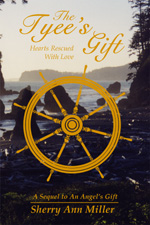 archaeological site of the century and falls in love with the beautiful and mysterious Bekah. The Tyee's Gift will bring tears of laughter, joy and heartache while Abbot learns where much is given, much is required.
Granite Publishing ISBN# 1932280758
Charity's Gift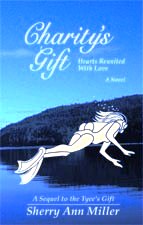 When Hans comes face to face with a ferocious shark, it strikes less fear than vivacious and attractive Charity, who throws his heart into a spiraling nose-dive deep in the Pacific Ocean. The only way he can salvage their crumbling romance is to find her missing father, who's been absent from Charity's life for more than twenty-five years. Charity's Gift will touch your heart forever.
Charity's Gift
is now available!
Look for the first four books in Sherry Ann Miller's award-winning Gift Series at your favorite booksellers now.
Sherry Ann Miller "writer of miracles".
Copyright © 10 Jan 2006 by Sherry Ann Miller. All rights reserved.
Webmaster: webmaster@sherryannmiller.com